Compass Asset Protection Vehicle Tracking Case Study
JT IoT is a game-changing one-stop SIM solution for this veteran vehicle tracking company.
Compass Asset Protection has over 20 years of experience in the vehicle tracking business. But until recently, Compass was forced to juggle multiple plans and networks in order to provide IoT-enabled vehicle tracking.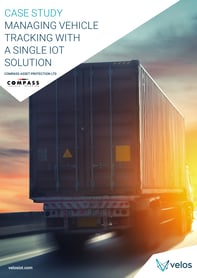 Partnering with JT IoT empowered Compass to consolidate its SIM technology for smoother operations and better performance:
JT's account manager serves as a single point of contact, replacing pushy, disinterested contacts from individual carriers
Robust connectivity is achieved through JT's automatic non-steered network switching between 600+ global networks
JT's Nomad IoT platform serves as a one-stop shop where Compass can manage devices, review analytics and receive insights for their entire SIM base.
Complete the form and download the case study for a closer look at how vehicle tracking solution providers like Compass use JT IoT to improve efficiency and create the smart fleets of the future.